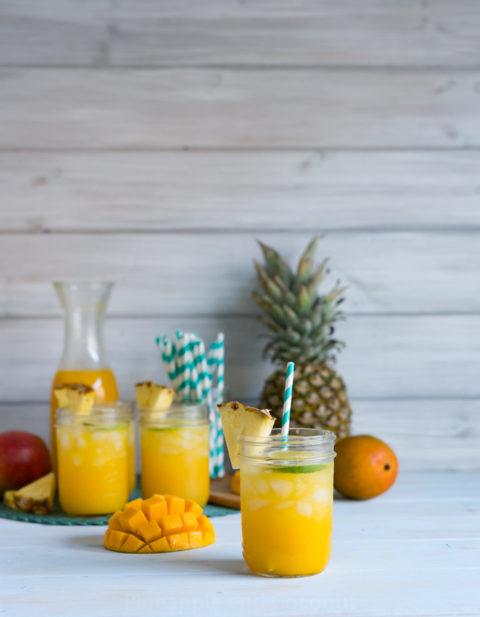 Need a drink to remind you of the warmer times of Summer, well we have the perfect drink for that. Made with real pineapple and mango this drink will charge you with vitamins and have you ready to take on the day.
Ingredients
1/2 medium pineapple, peeled, cored, and diced – about 4 cups
3 large mangoes, peeled, sliced, pit removed, about 3 cups
4 cups water
2-3 tbsp simple syrup
2 Tbsp lime juice
Directions
Place the pineapple and mango in a blender with 2 cups of water and blend well.

Strain into a large bowl or pitcher and add the rest of the water. Stir in the lime juice then add simple syrup to desired sweetness. Add more water if a thinner consistency is desired. Chill completely before serving. Keeps well chilled up to a week in the refrigerator. Makes awesome popsicles too.
Please follow and like us: