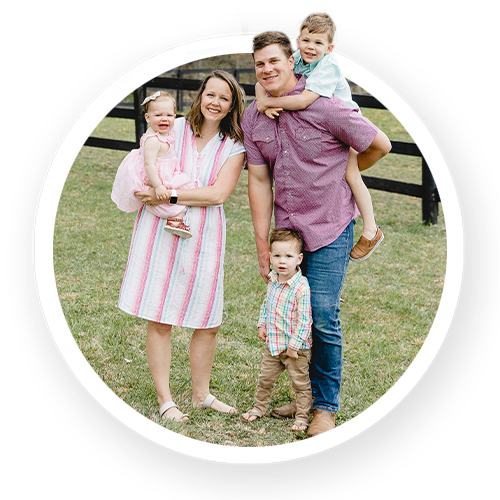 CONTACT INFORMATION
Phone: (540) 533-7475
Matt Williams Williams Inspection Services
Lead Inspector Owner/Operator
Matt was born in Amarillo, Texas. He moved to Winchester at age 4 with his family when his dad got a job at the hospital.
Growing up in Winchester, his childhood was filled with visits to Dinosaur Land, fishing the Shenandoah River and Lake Frederick (back when the only thing there was a lake and a bait shack), exploring George Washington's Office and fun at the Apple Blossom Festival. He loved spending time helping his dad work around the house and learning to use his hands. After graduating from James Wood High School, he attended Radford University where he earned his Bachelors of Communications and met his wife, Beth. Beth and Matt spent several years in Austin, TX before making their way back to the Shenandoah Valley.
After several years in an office job, Matt knew he had a desire to be on his feet, helping others, and to be constantly learning; he decided to become a home inspector because he knew he could do all of those things and more each and every day. With almost 2,000 inspections and 8 years of experience professionally inspecting homes, Matt is certain that you will leave your inspection, informed and knowledgeable of each and every component inspected in your new home.
As an inspector, Matt learned about radon and found a passion for making families homes safer by installing radon mitigation fans. Matt was certified in 2021 to professionally install Radon Mitigation Fans, and now has a team to help remove radon from your home.
"Williams Inspection & Radon was quick to come out and do a home inspection on our home. Very thorough. Very professional and knowledgeable. Explained findings very clearly and provided a clear and thorough report! Knowledgeable about radon and radon systems and installation. I wish I'd known about them when I'd had my radon system installed. Definitely plan to use them next time I need radon services too."
"Matt and team were excellent and extremely thorough in our inspection. After reviewing the inspection report, I was amazed at the level of detail that was provided. We had a last minute request and Matt was able to accommodate us. Excellent job all around!"
"We had 2 inspections done by Matt and he was very throurough and explained everything to use as he went. He answered our questions and was extremely professional and always on time and very knowledgeable."
"They are extremely knowledgeable and do excellent work. They did exactly what needed done and nothing more."
"Very professional, on time, prompt communication and thorough inspection. Highly recommend!"